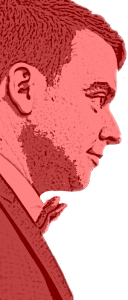 About Me!
I was born the same year Die Hard hit our Cinema screens (I will leave the guessing to you). I grew up in the scenic countryside of Donegal, Ireland, along the Wild Atlantic Way. I studied to be a Digital Designer at Letterkenny IT, Co. Donegal. In 2012 after my home county Donegal won the All Ireland Final, I packed my bags to begin my next adventure and I made my way to Vancouver, Canada where I call my home for now.
It was like I ran off to join the circus when I arrived in Vancouver as I landed my first job here as a CIRQUADOR with Cirque du Soleil and Amaluna. Shortly after that, I spent my days at Capilano Suspension bridge, before finally finding a position as a Digital Designer at AIM Experts in 2013, where I still work today!
At AIM Experts I have done many different types of web projects both in-house and our platform as well as building websites for some of our clients. I am always looking for an opportunity to learn new things and like to be involved in as much of the design process as possible. We create graphics to be placed over vehicle images and modify stock images to look more like real photos taken by the dealership. I was at the forefront of many of the design aspects we market to our clients today and continue to be consulted on new features as they are added.
I've also worked on a number of freelance Digital Designer projects for local organizations like ISSC Vancouver. Im currently working on the local Hurling club JP Ryans Vancouvers offical websites. I've helped with Crests & logos, created posters for upcoming events and even edited game day footage replicating GAA television footage.