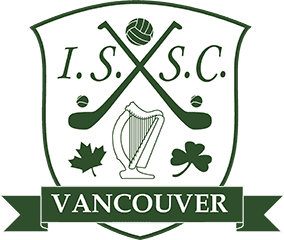 I was approached by the Committee of the ISSC, which is the local Irish GAA Club here in Vancouver. The previous website the ISSC had was very outdated. They asked if I could launch a new site and get things looking more professional.
We agreed on using the premium WordPress theme – Trusted Pro. However, even though the premium theme had lots of wonderful features, it did require some customization to achieve what we needed.
For example, the majority of the graphics on the homepage were created or recreated from scratch in Photoshop and Illustrator. Most of the original imagery was too low in quality.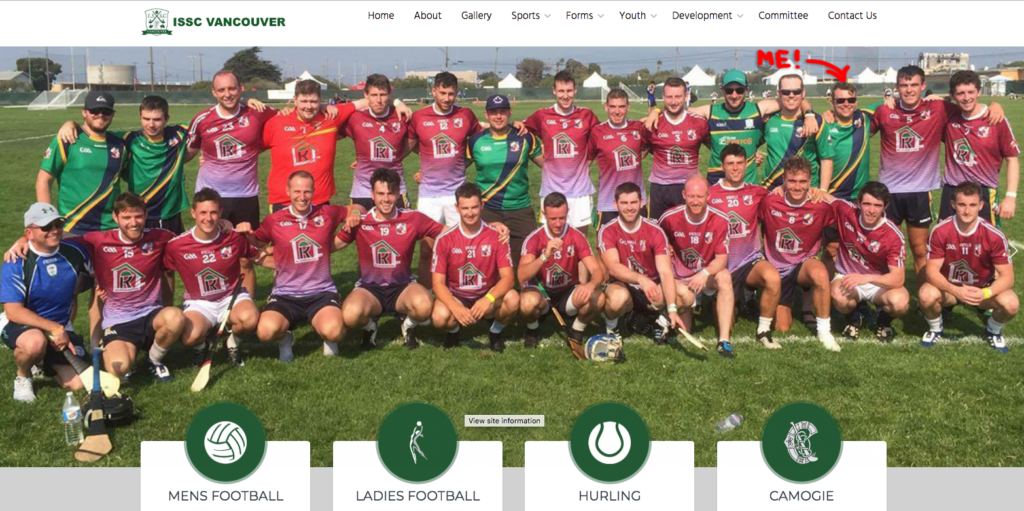 One of the biggest challenges was creating the club registration form. Previously, all members had to complete the forms on paper and physically hand them in, which was not only time consuming, but also killed too many trees! So, they wanted a more environmentally friendly approach.

My goal was to make this a much more simplistic process. I recreated the registration form on the website using Contact Form 7. I used the same style of the paper form so it would be familiar to the club members.

Submissions addon for Contact form 7 was something I added to allow the club secretary to download a CSV file of all the completed data. This proved very useful.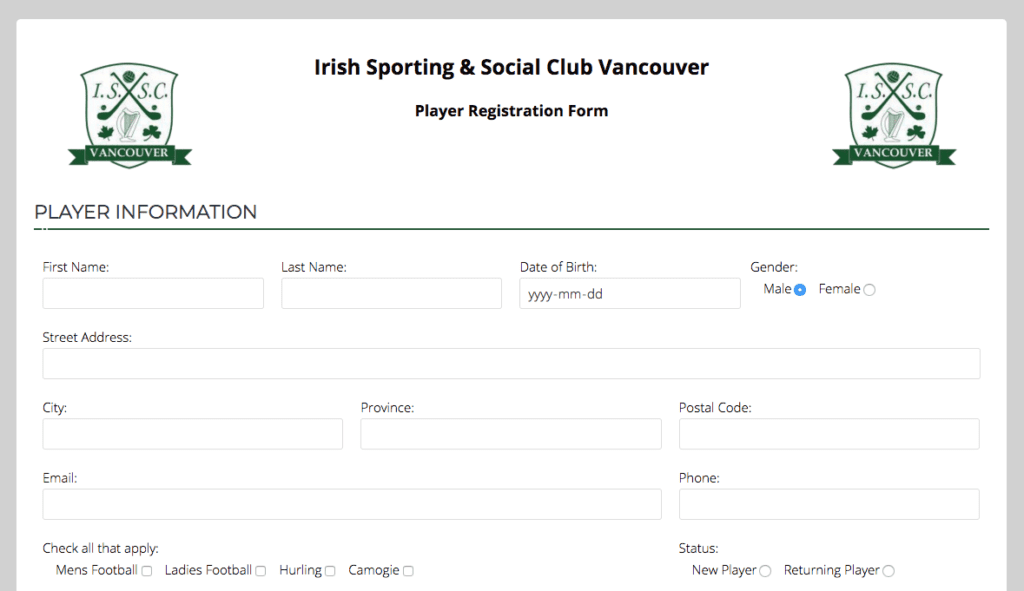 We also worked together on creating an online contest, Know Your Sport. This again was another contact form, whereby entrants choose the winners of multiple sporting events. Using Contact Form 7, I was able to download all the entries into one CSV file. The file could then be used to determine the results on the scoreboard as they came in. We used iframes to embed the results document from google docs so it was easy for the ISSC to edit and update after each event.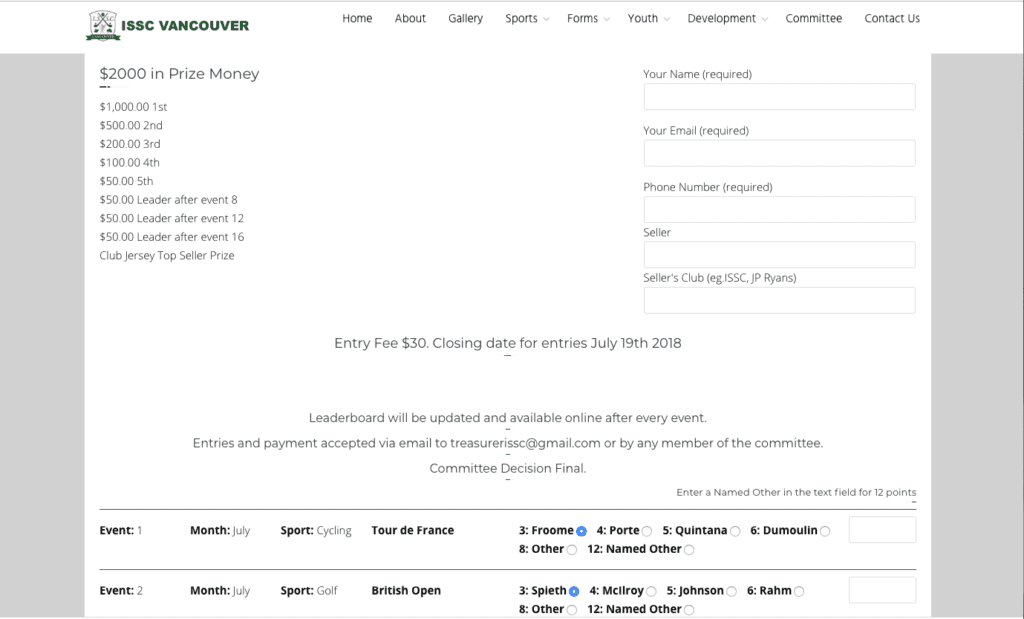 ---